Exe Rated
Day 91 - Marathon Training - 19 miles
My best decision yet! For a complete change of scene and a flat course, I drove over 40 miles, parked at Exeter Quay and ran for 9.5 miles along the western edge of the Exe Estuary, turned around and ran back. It was wonderful!
Here are my photo postcards from the run.
1 - The start point - Swans at Exeter Quay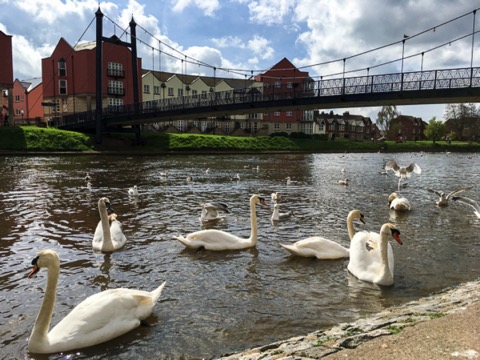 There are a lot of swans at the Quay. They look so pretty but they seem so bad tempered. Anytime I went near one, it hissed at me - maybe they don't like runners.
2 - Along the Canal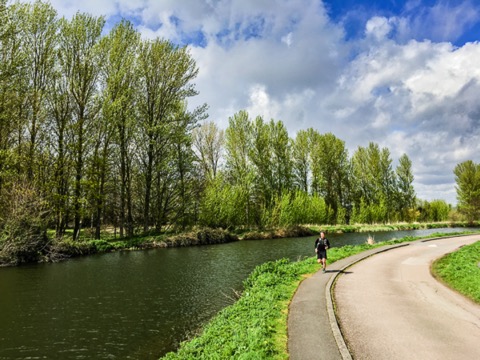 Within a mile or so of leaving the centre of Exeter, everything changes and it is so refreshing to run along a pancake flat path by the tree lined canal.
3 - Bye Bye M5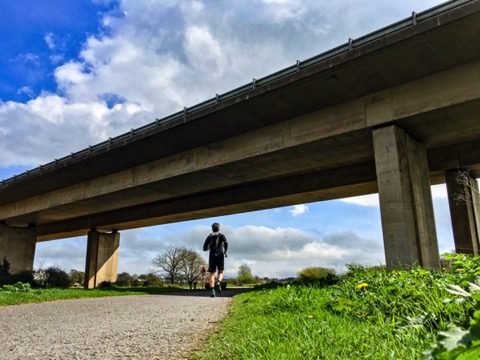 The real change in environment came when I ran under the M5 Motorway and left the urban world behind. The motorway emits a consistent roar which made me appreciate the relative peace on 'the other side'. Once I could no longer hear the traffic, I tuned in to purity of the birdsong and the wind in my ears and most things were right in the world.
4 - Hugging the Estuary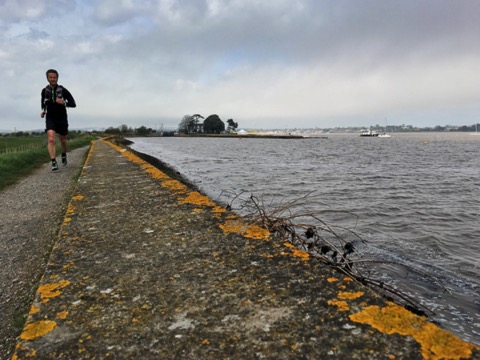 It was not long before I was then running tight alongside the Estuary proper - a pretty wide expanse of water and I assume it was close to high tide as I ran south.
5 - The Railway Bridge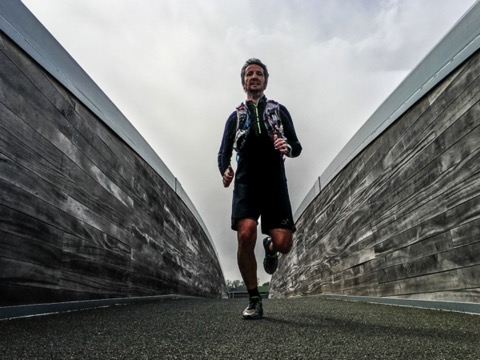 A rather striking footbridge takes you over the railway and then along a roadway by the estate of Powderham Castle. This is interesting but it seems a shame that you lose sight of the water for the first time since leaving Exeter. The trains get the best view along this section of the Estuary.
6 - Cockwood - the Turning Point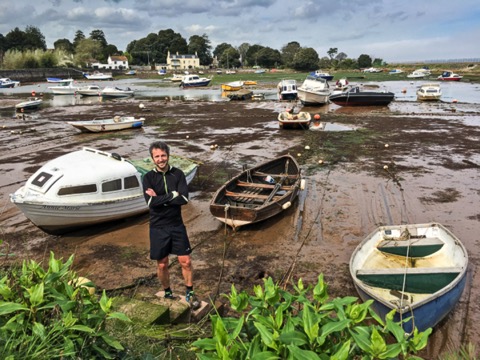 Hey, what a pose! Smiling for a pic at a little place called Cockwood (no comments please) before turning to run back. The task on my training plan today was to run 80 mins in one direction and then return quicker. I did do that and got back about 2 mins quicker than on the way out, although I did forget to stop my watch when I was messing about taking the next picture! (It felt like I ran back a lot quicker than that!)
7 - Headless Swans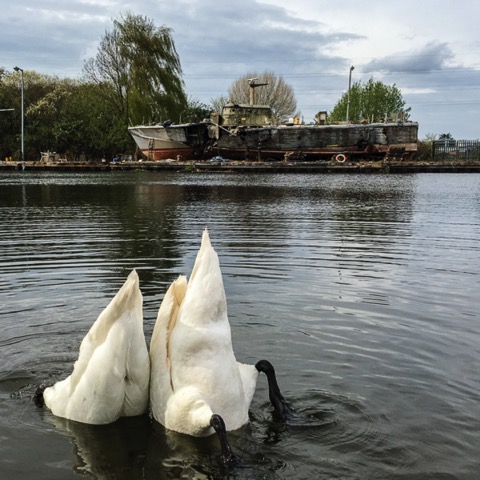 I spent a fair amount of time taking pictures on the way out and I wasn't going to stop on the way back but I couldn't resist this moment. I have to say that it was a great day and a really refreshing environment but also strange in places. This picture showing the Estuary as home to old warships and headless swans is for interest and discussion. Please begin. In your own time.
I enjoyed exploring this new territory and I will be back. I would like to run the full 16 miles from Exeter to Teignmouth and then catch the train back. One day, after the Marathon, maybe.