Day 108 Marathon Training - 15 mins 'easy' - THE LAST TRAINING RUN
I was born in Stockton-on-Tees in the North East of England and I am proud of those roots. However, for the last 26 years I have lived in or near Bridport in Dorset. That is actually much longer than I lived in Stockton and is nearly half my lifetime. So I am equally proud to call Bridport my home and to wear the vest of the town running club on London Marathon day.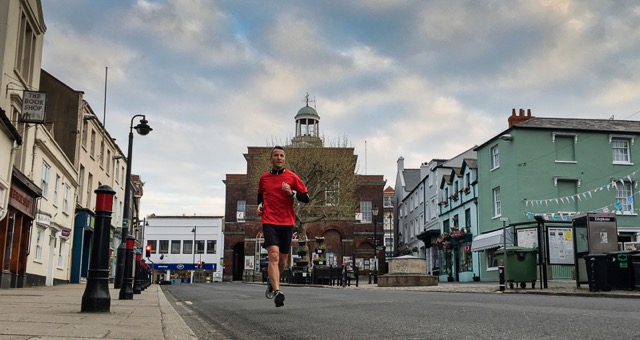 It seemed appropriate on my final training run to do a celebratory lap of the town - a 'goodbye' Bridport and wish me luck you quirky, crazy, funny, lovely little old town. I also did it first thing in the morning to allow me the luxury of having South Street to myself.
It's funny that this should be a relatively 'urban' run compared to the fields, coastal paths and deserted valley roads that have been the 'training avenues' for most of my marathon preparation. But in comparison to London it is not remotely urban and I think there will be something like five times my home town population taking part in the run!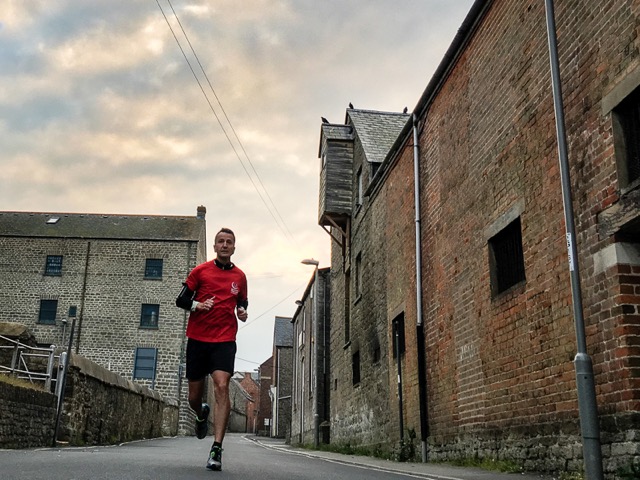 It felt odd to go running for only 15 minutes or approximately 2 miles and this last run was one of the shortest of my whole training programme. But I have stuck to my plan for the whole 16 weeks, so I might as well fit in this final little jog. Everything is feeling fine - apart from my left shoulder. I've got some annoying pain and discomfort in what they call the rotator cuff. It's not going to stop me running but it might hurt a bit and restrict my running style. It's just so frustrating to have this 'eleventh hour' problem, just when I thought I was going to arrive at the start line injury free. Another couple of days for it to heal up - we'll see.
I'lll end this last blog entry before the main event with a few summary stats from the training:
481 miles run
68 runs
22 speed or interval sessions
15 gym sessions
22 miles - longest run
1.2 miles - shortest run (stopped with knee pain)
3 injuries (lower back, right knee, left shoulder)
7 runs missed through injury
111 days from the first day of training to the London Marathon.
Here's to
Day 111
being the best one of the lot …