West Bay Morning
Day 78 Marathon Training - 40 mins 'easy'

It was one of those 'recovery run' days and I decided to make it slightly more exciting by getting up early and re-creating the photo that I took way back on Day One of my marathon plan.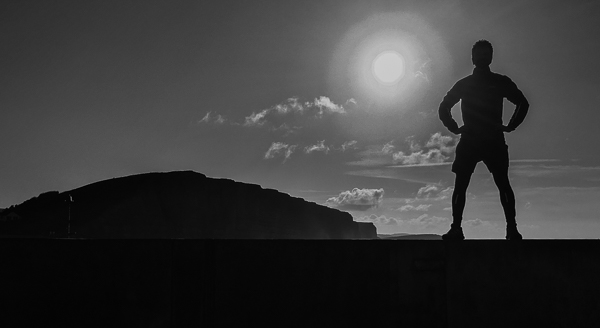 There you go, except that the sun hadn't risen when I took the first photo back on 3 January. Today it was well on its way to finding its place in the sky. This goes to show that the sun is only slightly bigger than my head … ha, ha! Not possible you say! It also shows that I could probably leap over the whole bulk of the East Cliffs in one bound - worth a new episode of Broadchurch surely?
As it was only a 40 minute or so run and as I was taking it at an easy pace, I think I almost spent more time taking me pictures than I did running but I do have to indulge myself every now and then. It was good to run along the old promenade right to the end and enjoy the combination of cold air but early spring sunshine. It won't be long before the legs are exposed and the top layers get reduced to one. When that happens, of course the sun will decide to go back in again.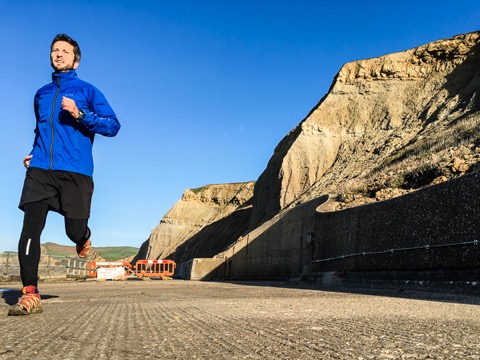 I had to make the most of this gentle run today because I've got pretty hard training to come for the rest of the week. Can't wait!