The Long Run
Day 84 - Marathon Training - 22 miles 'easy'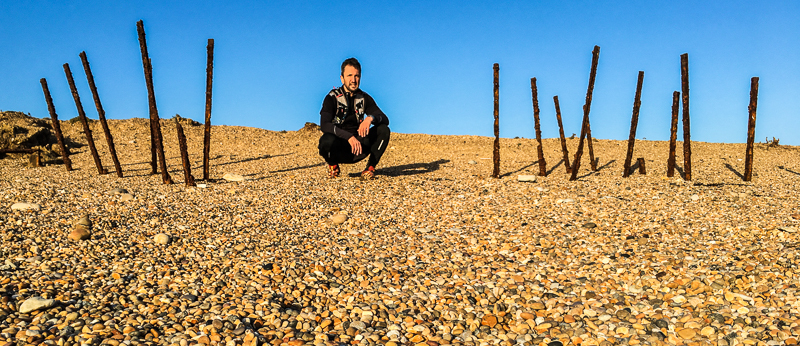 Without a doubt this is the most significant milestone in my marathon training plan. I have completed week 12 of the 16 week programme. I have completed my longest run. And I was able to do it without any flare up of previous injuries - either back or knee related. It is a very satisfying feeling.
Don't get me wrong, it was no stroll in the park, and I finished feeling completely exhausted and with aches, pains, soreness and a slightly worrying light headedness. I think if I'd gone much further, I would have become a wobbly puppet-like creature that would not know what day it was; exactly the sort of creature I turned into in the latter stages of the 1986 London Marathon.
But I didn't. I did enough and got through what I planned to do. I even did a bit of macho 'pushing the pace' in the late stages. I did mile 20 in approx 7 mins 50. And that was after feeling completely weary and 'out of it' by about mile 13. In fact this long run was unusual in that the weariness did not just come on and stay there. After feeling bad at the half marathon stage, I actually felt a mini boost between about 15 and 17 miles and then again in the last mile or two. This is
really
encouraging. Although I couldn't have run much further or faster today, there are signs of strength in me old legs; and signs that the cumulative effect of the training is working.
What I have to remind myself is that this long run has come on the back of a pretty hard training week - so I went into it with tired legs. Also the terrain is much more difficult than the London course. Today I ran along shingle beaches, across uneven fields and then through a valley road that is rarely flat and has a few taxing climbs in it.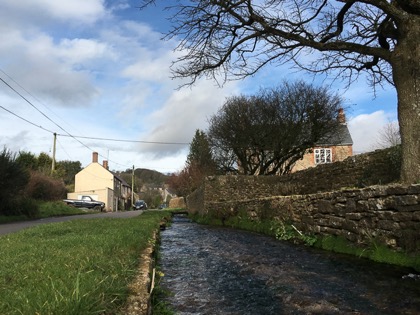 Yes, I ran again into the Bride Valley - what has become my favourite 'on the road' training ground. My beautiful 'streamlined' valley is a pleasure to run through but it can hardly compete with the 'flatness' of London. Another strength of this training ground - its devoid of people a lot of the time - is clearly a weakness when it comes to encouragement and motivation to 'cheer you on' to the finish. So if you take today's run - subtract the tired legs, subtract the hills and shingle - and then add fast, flat, firm surfaces and huge cheering crowds - and suddenly you have something that might turn out to be easy in comparison. That's what I'm hoping anyway.
It's a bit like saying that today's run was harder than the marathon itself, even though it was 4 miles shorter. But there is a plausible argument that doing today's epic on my own, when I already felt tired and sore, was a tougher ask than flowing with the mass human river of 40,000 souls in London on April 23rd.
Consumed on the run today: 1 litre of water, 3 energy gels, 1 crunchy peanut butter protein bar - Yum!
Weather - 14C, light/mod SE winds.
Wore sunglasses for first time in 2017.